In my last blog post, celebrating our eighth birthday, I wrote about how Createful is growing into a group of people and a business that is increasingly focused on developing more sustainable, ethically driven digital solutions. Solutions and products that we believe will improve people's lives, have a positive impact on society and lead to a new way of using technology every day.
Now, it's very easy to talk a good game, easy to throw words like ethical and sustainable around and quote well-intended phrases to everyone, while not really believing it and chasing the same digital projects as everyone else. The proof of our intentions will be shown in the type of work we do and why we do it.
Therefore, I'm delighted to be able to share details of our latest project that has been launched directly into the complex global commodities market with our client Global Canopy.
Global Canopy exists to accelerate the transition to a deforestation-free global economy. Considering that over the last decade, two-thirds of tropical deforestation has been caused by the production of a handful of globally traded 'soft' commodities (such as in the planting and transportation of coffee, wheat, corn etc.), this is quite a challenge.
Their latest initiative is SCRIPT (Soft Commodity Risk Platform). Developed in partnership with WWF and Ceres as donors, and ZSL SPOTT and CDP as data partners, SCRIPT is a new freely-available system to help financial institutions understand and mitigate the deforestation risks associated with financing companies in soft and agricultural commodity supply chains. These markets are a big deal – more than US$1.4 trillion in investments, credit and underwritings is financed in companies involved in the production and procurement of soft and agricultural commodities.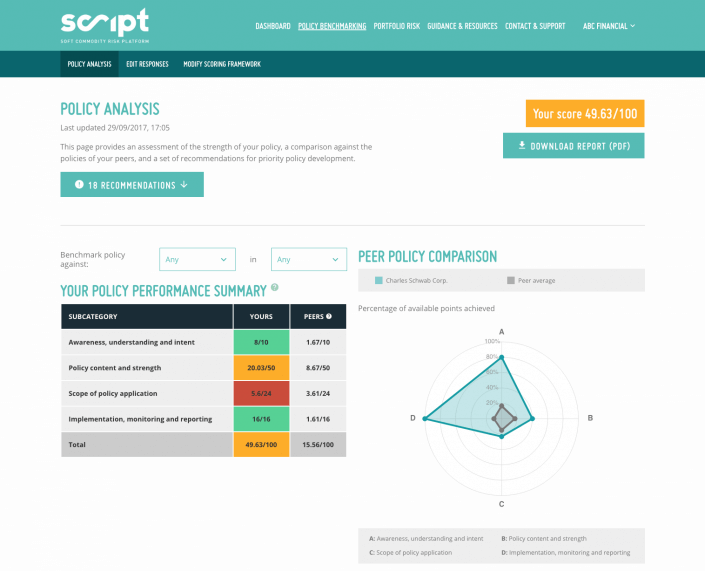 The platform will help reduce the environmental impact of commodity supply chains by building the capacity for financial institutions to engage with companies operating unsustainably. Specifically, the platform provides tools and guidance for financial institutions to establish a robust sustainable financing policy and screen their portfolios to determine the companies and issue areas linked to environmental impacts.
So, if you are a business that operates unsustainably – investors will now be able to quickly and transparently see what you are up to.
We were obviously delighted when Global Canopy came to us in the very early stages of the project and asked us to work with them to develop their initial idea for SCRIPT further and deliver a robust and focused solution.
As we worked through designing and building the platform, we grew into the wider work of the organisation, and worked in very close partnership with Global Canopy, their partners, financial institutions and NGO's to ensure that data integrity, usability and effectiveness of the product were rock-solid.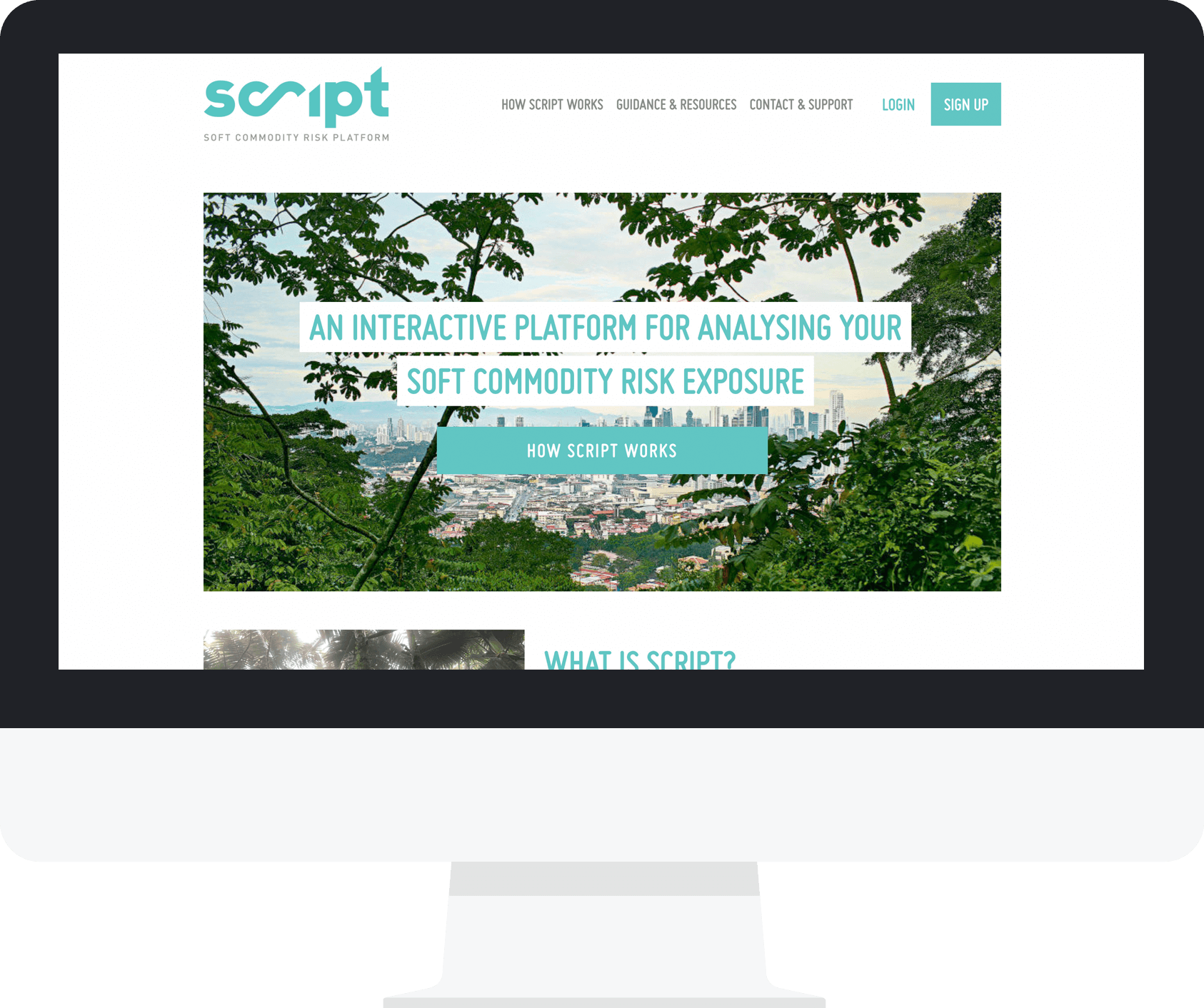 It's a product very much designed with our principles at its core and ultimately our success is based on the product's own sustainability as a crucial part of a financial investment decision, and although it's early days, the product has made an instant impact on the market and the NGO space.
It goes without saying that I'm hugely proud of the team and the work they have done in producing and delivering the product. Maybe, more importantly, it's a product, a partner and a cause that all of us at Createful believe in and another step on our journey as a business and as a team.
You can find out more about Global Canopy at https://globalcanopy.org/
You can take a look at SCRIPT at https://www.script.finance/